STAIB Instruments – Over 30 Years of Excellence
STAIB Instruments is one of the world's leading producers
of reliable high performance surface analysis instruments.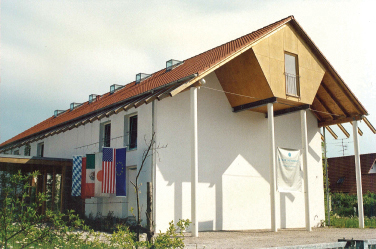 Established by Dr. Philippe Staib in 1987 near Munich, Germany, our company soon formed a team of highly qualified scientists and technicians to develop and manufacture instruments for surface analysis. The STAIB team's key objective is to provide highly innovative technical solutions and state of the art, reliable instruments tailored for research, development, and manufacturing. STAIB is committed to offering the best possible support and service, including worldwide training and trade shows. In 1994, STAIB INSTRUMENTS, Inc. was established in Williamsburg, VA, for sales and service of STAIB Instruments products in the Americas.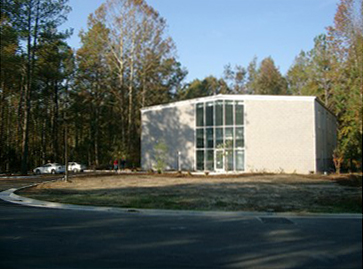 For over 30 years, STAIB has delivered instruments, from components to complete systems, that are widely recognized for their excellence, quality and reliability. All systems are built and tested in the company by highly skilled technicians, so they can be tailored to suit individual customer's needs. In many cases, STAIB INSTRUMENTS designed and built entirely new and challenging systems to fit user's specification.
Our customer's success is our pride
Please feel free to contact us via the details provided on the contact page. We look forward to providing the best possible system for your particular application!
Corporate Milestones
| | |
| --- | --- |
| 2016 | STAIB Instruments recieved R&D 100 Award for its submission: Real Time Element Monitoring System using an Auger Probe |
| 2015 | Successfull conclusion of ZIM project: A new 180° multi-grid analyzer for quantitative measurement of Secondary Electron Yield (SEY), Secondary Electron Distribution (SED), and Backscattered Electron Yield |
| 2014 | STAIB Instruments receives STTR grant |
| 2013 | STAIB Instruments receives ZIM grant |
| 2013 | Introduced Surface Analysis Packages for in situ use – attached to and in growth chambers |
| 2011 | Developed Microspot Spectrometer for Auger, depth-profiling, SEM |
| 2011 | Developed Microprocessor for beam control in Oxide Systems |
| 2010 | In situ Auger Probe for deposition systems |
| 2008 | High energy resolution spectrometer for Max Plank Institute for Quantum Physics for imaging energy analysis for field emitter tip analysis |
| 2008 | Introduced the fine focus high voltage gun for gas diffraction |
| 2007 | Introduced the STAIB Nanofocus 50 nm UHV scanning electron microscope |
| 2006 | Developed first 100 kV proton flood gun for material testing |
| 2005 | RHEED for challenging production environment – IBADRHEED, ProductionRHEED, SputterRHEED |
| 2005 | Introduced the low voltage high current electron gun for inverse photo emission |
| 2004 | Expanded electron gun options for difficult environments and materials |
| 2004 | Multi-technique Surface Analysis System (AUGER, XPS, UPS, ELS, SEM, SAM, ISS) |
| 2003 | Opened new US corporate facility in Virginia |
| 2003 | Developed a new EBSD imaging energy filter for Scanning Electron Microscopes |
| 2002 | STAIB Instruments introduced TorrRHEED™ |
| 2002 | First Nanofocus electron source; began product line of surface analysis chambers |
| 2001 | STAIB Instruments received R&D 100 Award for special PEEM application |
| 2000 | Developed 100 keV / 26″ beam flood gun for material testing |
| 1999 | Expanded product offering to include electron sources up to 100keV |
| 1998 | Introduced new energy resolved PEEM System |
| 1997 | Introduced new Imaging Energy Filter for RHEED studies, Energy Resolved RHEED Analyzer |
| 1996 | Introduced the new compact, powerful double-pass DESA-100 with 55 mm working distance |
| 1995 | Installed 500th Electron Diffraction System worldwide |
| 1995 | Relocation to a new and expanded corporate headquarters near Munich, Germany, a traditional location for craftsmanship |
| 1994 | Opened Far East operations in Japan and Taiwan |
| 1994 | Established STAIB Instruments, Inc. for sales and service of STAIB Instrumente products in North America and South America |
| 1993 | Introduced the first commercial PEEM |
| 1989 | Shipped first system to the USA |
| 1988 | First commercially available RHEED Vision for PCs |
| 1987 | Microfocus for scanning Auger and low energy electron gun for inverse photoemission |
| 1987 | STAIB Instruments installed first RHEED system, which is still in use! |
Many devices are patented or patent pending